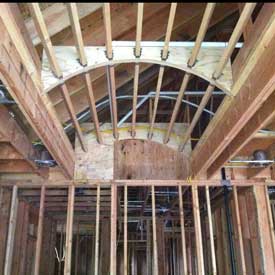 Custom Home
Custom home drywall contractor, Kemper Drywall, has completed many complex and interesting projects.
From round walls, to barrel ceilings, and everthing in between, we welcome any type of challenge.
With custom home construction, you need a company that can finish the project on time, within your budget, and deliver a quality finish.


Has Kemper Drywall Performed Custom Home Drywall Work For You? How Did We Do? Please Tell Us!
Do you have a great story about this? Share it!