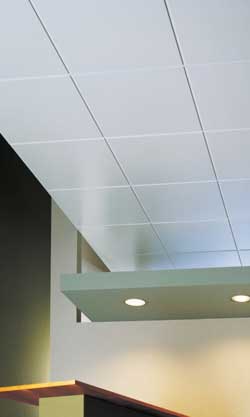 Acoustic Ceiling
Acoustic ceiling contractor, Kemper Drywall, can assist you with any type of ceiling tile install.
If it is glue up, staple on, or standard lay-in tile, we can install it.
We have completed many projects that required all different types of acoustic tiles.
Our journeyman installers work well with the other trades, and help trouble shoot potential installation problems before they happen.
We also install linear wood ceilings.


Has Kemper Drywall Performed Acoustic Ceiling Work For You? How Did We Do? Please Tell Us!
Do you have a great story about this? Share it!