Sun Room and Wine Room - Drywall Work
by Elizabeth
(Portland)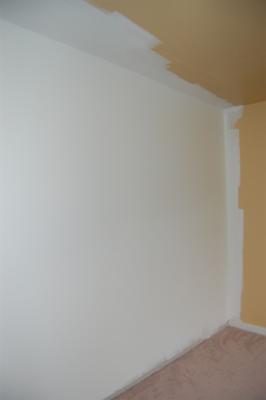 Sun Room After
Firred out walls and installed drywall in 2 rooms, small patch jobs in a couple areas around the house

The work was excellent, the price was great and the experience was fantastic.

I was a bit nervous because Kemper provided the most competitive quote I received (and sometimes the lowest price is lowest for a reason...), however I decided to go with Kemper because the estimators were really knowledgable and I had a good feeling about their work-- and I also read good things about them on Angieslist.

I was more than pleased with the results, as they were better than I could have hoped. The team was great, arriving on time, answering all my questions and working quickly and efficiently. As they firred out one of the walls and framed in its doorway, they also took time to walk through the various options I had available to me regarding finishing the doorway with a carpenter.

They helped me figure out what I wanted to have done with the doorway, and subsequently adjusted their framing based on my desired end-state. This was a surprise to me, because I was slightly fearful that they would come in, get it done and leave and never consult with me to make sure that we were staying aligned on expectations and goals. However, their focus on customer service and clear ongoing communication left me feeling connected, aligned and pleased.

The end results look fantastic and now I'm in the process of having the carpenter do the finish work on the doorway, floorboards, etc. The finishing touch was when they told me that if I have any touch-up work that came up along the way on these walls, to give them a call and they would come out and fix it with no charge. That is creating a customer for life!

I would absolutely recommend Kemper for drywalling work. They more than exceeded my expectations!
Join in and write your own page! It's easy to do. How? Simply click here to return to Drywall Services.